We have compiled a small guide with different ways to finance a roof, your options, and the most affordable solutions for your roof replacement. Roofs are vital to our homes, protecting us from the elements and providing shelter. However, they also come with a hefty price tag. For many homeowners, roof replacement or repair costs can be a significant financial burden.
There are various financing options available that can help you get your perfect roof without breaking the bank. Multiple options are available when it comes to financing a new roof. From home equity loans, roof financing, credit cards, and some states having government subsidies to homeowners, homeowners have various choices when considering paying for their roofing project.
We have careful planning and research roof financing options with affordable monthly payment solutions for your roof. With JC&C Roofing Company, you can find a financing plan that fits your budget while helping you achieve the desired result: a great-looking, long-lasting roof.
Importance of a Well-Maintained Roof
A well-maintained roof is not just about aesthetics; it plays a vital role in protecting your home, ensuring the safety and comfort of your family, and preserving the overall value of your property. Let's explore the key reasons why maintaining your roof is crucial:
ROOFING SOLUTIONS
Watch our video:
"Cost of new roof in 2022"
Financing Options ARE AN AFFORDABLE solution FOR YOUR ROOF
When financing your roof project, exploring different options can help you find the solution that best suits your needs.
Roof Financing through a Contractor
If you're having your roof repaired or replaced by a contractor, they may offer financing options. Contractor financing can be a good option if you need help to obtain a loan or don't want to put any collateral down. These types of loans are often offered at a lower rate than others. However, check the terms and conditions of the contractor's loan, as these loans can sometimes have hidden fees and high-interest rates.
Roofing companies may partner with financial institutions to offer loans tailored to roof projects. These financing options often come with competitive interest rates and flexible repayment terms.
Many reputable roofing companies, including us, JC&C Roofing Company, offer roof financing options with affordable solutions for your roof to their customers. These arrangements provide convenience, as you can work with the same company for both the roofing project and financing. It's important to carefully evaluate the terms, interest rates, and potential hidden fees associated with roofing company financing before deciding.
At JC&C Roofing Company, we provide different financing options that allow our clients to choose one that suits their needs. Our financing plans have flexible terms, low-interest rates, and a quick approval process. We work with reputable financing institutions, and our team will assist you throughout the application process to ensure you get approved. We also analyze your payment terms and consult with you to ensure you choose a plan within your budget. Contact us to know more about it. And find through-roof financing. 
Advantages of using our financing partners:
How JC&C Roofing Company Can Help?
If you are in the Houston area and need roofing services but need help budgeting for them all at once. In that case, JC&C Roofing Company is a reliable and affordable financing option. We understand that a good roof is crucial for protecting your home, and we don't want you to sacrifice quality or constraints your finances budgeting for a roof replacement.
Our team is always ready to discuss your financing options and walk you through the application process. You can trust us to provide quality services and financing plans that meet your needs. With our financing options, you can get the roof you need without paying it all upfront. JC&C Roofing Company can work with you to find a financing option that fits your budget and meets your needs.
Contact us today to discuss your financing options and take the first step toward a quality and reliable roof for your home. Your peace of mind is our priority.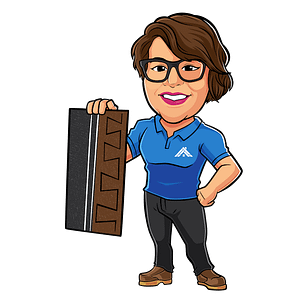 Online roofing estimates
Why wait any longer?
Don't wait another day for other roofers to send you a quote. With us, you can get a free instant roofing estimate in less than five minutes. Don't worry about annoying salesmen putting pressure on you to make a same-day decision.