Choosing the right roofing system is essential for adequately functioning and protecting your home or business from the elements. Suppose you're a first-time homeowner and want to learn about rooftops with this Roofing 101: understanding the different types of rooftops. It will help you understand the different types of roofs—aesthetics, safety, and security. The wrong roof system can cause damage to your property and cause health issues for your family. It also can easily get damaged by weather, wind, hail, fire, and other elements, leading to costly repairs or replacement. A quality roof system will protect your property from the elements while lasting a long time and remaining in good condition.

Choosing and hiring an experienced roofing contractor can reduce energy consumption. You will wonder how the roof is related to energy consumption; I'd like to explain that a professional roofing contractor will know how to ventilate your attic with the proper roof system properly. Subsequently, with the appropriate roof system cooling costs will be drastically reduced, and the A/C unit will last longer. Also, some materials are more efficient than others at keeping heat during cold months and cool air inside during hot months. With so many options available today, it's crucial to understand how each roofing material works and which is best suited for your specific needs.

The roof is not just a functional component of a building; it plays a crucial role in protecting our homes and providing shelter for our loved ones. From asphalt shingles to metal roofs, wood shakes to tile roofing, the options are vast, each with advantages and considerations.
Asphalt shingles are a cost-effective roofing material used by homeowners and contractors alike. They come in various colors and styles, making them an attractive option for any property. But before you decide to install asphalt shingles on your roof, you must understand the pros and cons of this popular choice.
Asphalt shingles can provide a cost-effective and visually appealing solution for those needing a new roof. Still, homeowners should consider all options to determine which type of roof is best for them. Asphalt shingles can provide an affordable solution for those looking for a new roof. Still, homeowners should also consider other materials available on the market. It is also important to consider the climate, style of the home, and budget when selecting a roofing material.
Regular inspection and maintenance are necessary regardless of the type of roof you choose to protect your investment. With proper care and upkeep, an asphalt shingle roof can be a reliable choice for many homeowners.
Metal roofing has been around for years, but it's becoming increasingly popular among homeowners in the United States. Metal roofs are known for their durability and energy efficiency, making them a great option when deciding what type to install on your home.
While metal roofs have many benefits, they also have some drawbacks that should be considered before installation.
Tile roofing is one of the oldest systems globally, prevalent in areas with extreme weather conditions. Tile roofing has various pros and cons, and understanding them can assist homeowners in making informed decisions while installing this roofing system.
Another popular choice is slate roofing. The reason for its popularity is that slate is a natural stone that is durable and beautiful. However, like any other roofing material, slate has pros and cons.
Factors to Consider Before Choosing Your Roof Type
One of the most important decisions you will make as a homeowner is choosing the right type of roofing material for your roof. Your roof is one of the most critical components of your home, and choosing the wrong roofing material can be a costly mistake. There are several factors to consider before deciding on your roofing material. This blog post will discuss the most critical factors before choosing your roof type.
Choosing a suitable roofing material is an important decision that should be taken seriously. With so many factors to consider, it can be overwhelming to make the right choice. Although there are many roofing materials, our team at JC&C Roofing Company can help
you make the best decision for your home or business. We have years of experience in roof installation and guarantee not only quality work but also an optimum level of customer satisfaction with every job. We offer free consultations so that you can get accurate information and advice tailored to your needs.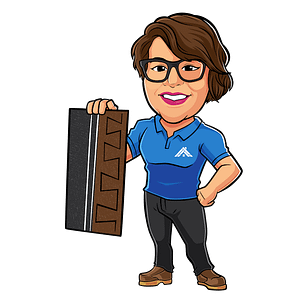 Online roofing estimates
Why wait any longer?
Don't wait another day for other roofers to send you a quote. With us, you can get a free instant roofing estimate in less than five minutes. Don't worry about annoying salesmen putting pressure on you to make a same-day decision.
We welcome insurance work and we offer roofing financing options
SCHEDULE A FREE ROOF ESTIMATE TODAY!
Your complete satisfaction is our top priority. Installing roofing solutions every day!
*Estimates are free for the property owner. If you're thinking about buying a house, an estimate and inspection has a one time charge.