HOUSTON'S ROOF LEAK REPAIR SERVICES
ROOF LEAK REPAIR
SERVICES IN HOUSTON
Proud to be the #1 Roof Leak Repair Services in Houston! JC&C Roofing Company in Houston has been, for over a decade, the first choice in our community for your roof leak repair services in Houston.

We will let you know upfront what's your roof condition and we are honest about the repairability of your roof. We check the roof's reparability by performing a brittle test because of some roof conditions; especially when the roof shingles are more than 20 years old more damage to the existing roof can be done than good.

When hiring services in Houston for roof leak repairs, we don't over-promise. We will deliver roof-quality repairs. However, we will only repair it if we can guarantee it.
AFFORDABLE ROOFING REPAIRS IN HOUSTON
FREE ROOF REPAIRS ESTIMATE IN HOUSTON
Call us today to schedule your free roof repairs to estimate in Houston; book us online or check for our online roof repair prices.
Our estimates are completely free of charge, with no obligation estimates. Try to schedule your appointment when you can be present for the inspection because we will check your attic for proper estimation and diagnosis of the roof leak cause.

If you cannot be at the house during the inspection, please make sure someone older than 18 is present.
Our estimates are only free of charge for the property owner.
TRUSTED ROOF REPAIRS CONTRACTOR IN HOUSTON
ROOF LEAKS INSPECTION IN HOUSTON
Years of experience and our trained and qualified staff make it easy at the time of check on your roof. Our roof leaks inspection in Houston is the best because we know where to look and where to find roof leaks. We also provide pictures and show you what's wrong with your roof.
It is crucial to inspect your attic to find the source of the leak and the sheetrock water stain and check the repairability of the damages.
We always try to find the natural roof leak source because if we don't see it, it will be impossible to correct the problem!
Sometimes, we have to perform a water test with our garden hose to trace the leak, and in extreme cases, we have to come back when it is storming and raining.
BEST UPFRONT ROOF REPAIRS PRICES IN HOUSTON
You want to avoid getting the runaround with the roof leak repair quotes and issues. No more! Book now to repair your roof leaks, and we'll dispatch a repair technician to inspect and repair after you approve the repair order.
The quality of our roof repairs services has awarded us Highly-Rated and ThreeBestRated Roof Repairs Company in Houston 5 years in a row. 
Our roof repairs in Houston are the best! Not only because they are affordable but because of the quality of the repairs we deliver! We repair and diagnose your roof leaks right the first time, but if the problem returns, so we will. 
WIND & HAIL DAMAGE INSPECTION IN HOUSTON
HAIL DAMAGE INSPECTION IN HOUSTON
A professional roof leak inspection from a reliable roofer is always the way to save money! We also offer free hail damage inspection in Houston. It's different from what most people believe a good roofer will cost a lot of money.
Roof leak inspection is required to determine what is happening with the roof or the cause of the leaks. It's crucial to hire a roofer that knows the differences:
Defective installation.

Wear and tear.

Storm damage.
If your roofer doesn't know the difference between those three questions, you will become a victim of a good talker.
We came across some cases where customers called us for a roof leak inspection, and after we checked his roof, we discovered that his leak was related to hail damage. So we showed him the pictures of the hail damage, and the customer forwarded the images to his homeowners' insurance, and a few weeks later, we installed a new roof.
STORM DAMAGE ASSESSMENT
STORM DAMAGE INSPECTION
IN HOUSTON
If you need an honest and thorough storm damage inspection in Houston using the latest technology with AI Roof shingle scanning or want more information regarding the steps to follow during a storm damage claim.
Click this link for more information.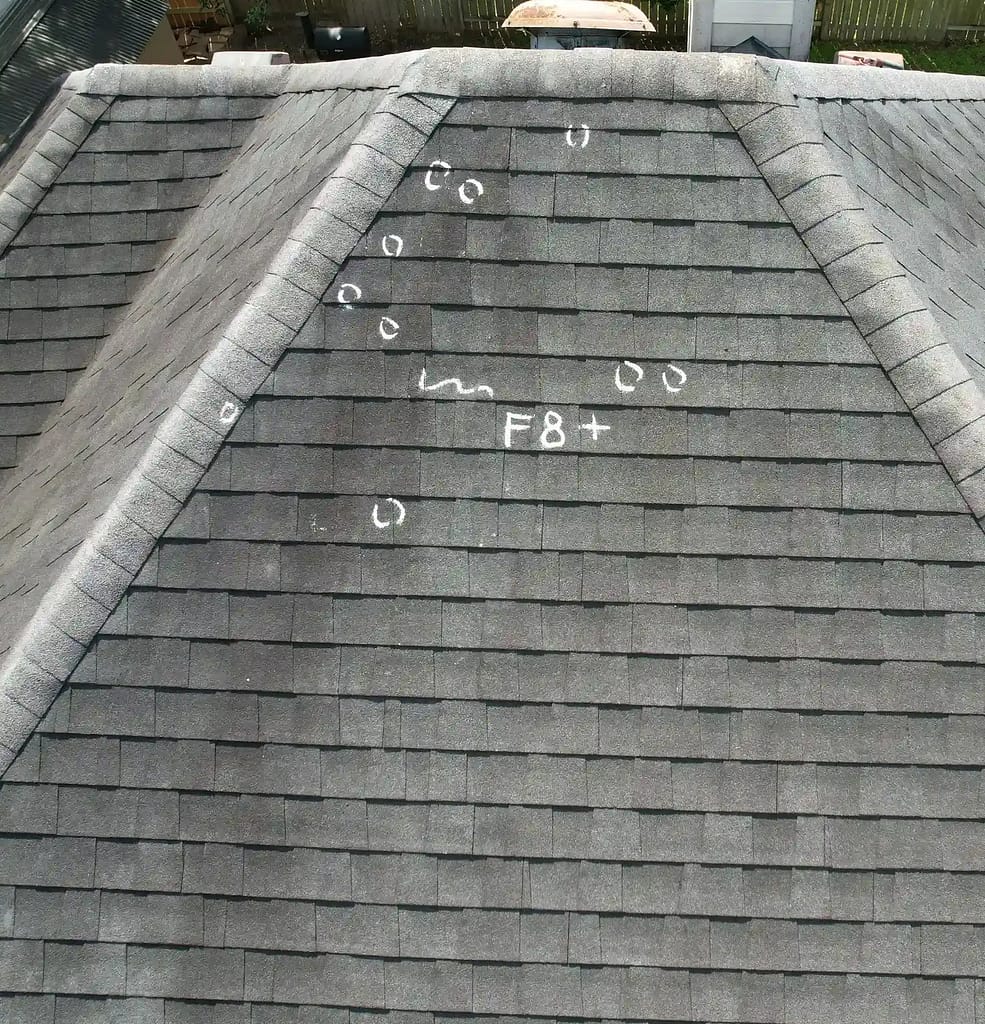 WE BUILD TRUST WITH LESS
TALK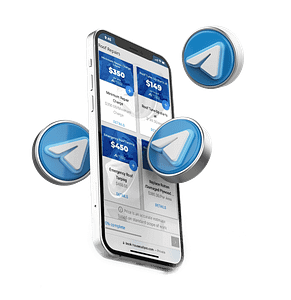 THE MOST trusted roofing repairs contractor
IN HOUSTON
We integrate our software to give you real-time project photo tracking of the roofing work at your home, allowing you to view your entire project from start to finish.
Trust is everything! As your trusted roof repairs contractor in Houston. We are committed to making your roofing experience more transparent. 
RELIABLE ROOF REPAIRS COMPANY IN HOUSTON
EXPERIENCED ROOF REPAIRS CONTRACTOR IN HOUSTON
Roof repairs experts! Leave your roofing needs in the expert hands of JC&C Roofing Company, an experienced roof repairs contractor in Houston, TX. We take your needs seriously. Pricing your project is something we don't take lightly.
Relentless on improvement, every day, we pursue perfection in our roof repairs. Quality roof repairs are something that you earn with experience and when you're eager to improve every day.

The reason behind our reliable roof repairs in Houston is the experience of our roof repairs behind.

We carefully inspect your roof before your project starts because we know you may hate surprises, and so do we.
These are some skills that you only earn with experience.
That's why we are your experienced roof repairs contractor in Houston. We have achieved one of the Top Rated Roof repairs company's positions in Houston by delivering what we promise, Permanent Roofing Solutions!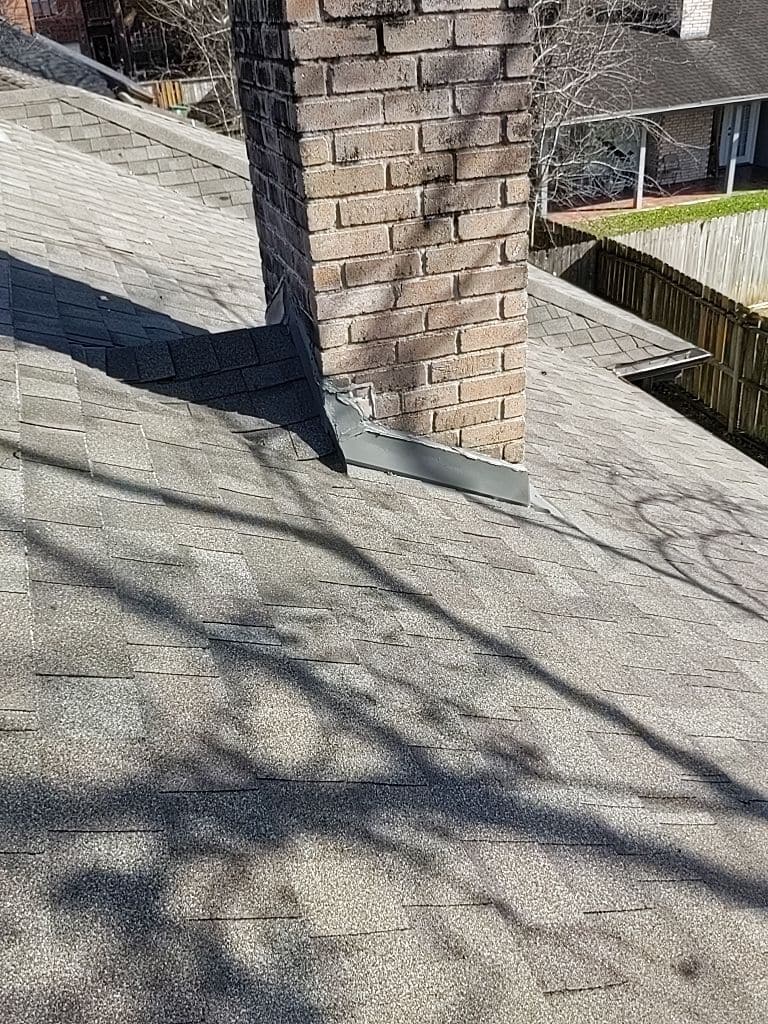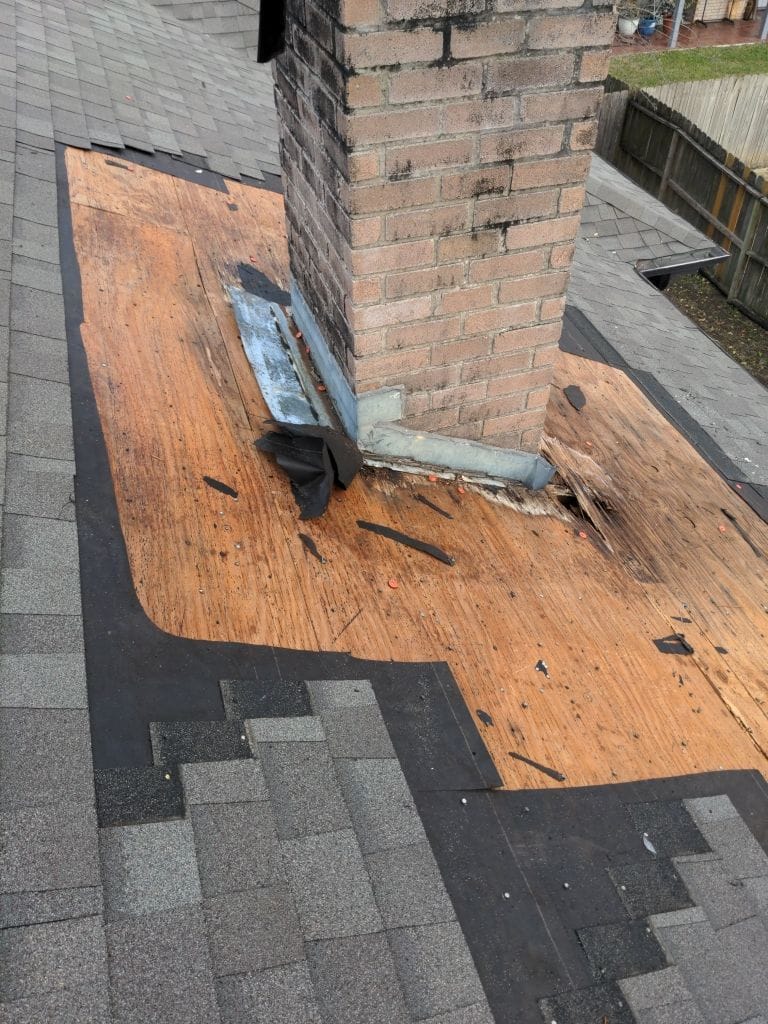 ROOF REPAIRS DONE RIGHT THE FIRST TIME
EXPERTS ROOF LEAKS REPAIRS IN HOUSTON
Countless roof repair attempts? Experts roof leaks repairs in Houston! All the roof repairs done by JC&C Roofing Company are permanent roof repair solutions in Houston.
We are the #1 roof leak repair services in the Houston Area! We are proud of fixing roof leaks right the first time.
JC&C Roofing Company, you will find knowledgeable and reliable roof leak repair contractor. We make it a point to quote honest, permanent, and excellent prices for all your roofing repair needs. Because transparency with our customers is a priority, we publish our prices online so you will know what to expect.
If you like, you can visit our page on the link
ROOF LEAK REPAIR CONTRACTOR NEAR ME HOUSTON
SCHEDULE A FREE OF CHARGE NO OBLIGATION ROOF ESTIMATE TODAY!
Your complete satisfaction is our top priority. We are installing roofing solutions every day!
*Estimates are free for the property owner. However, if you're considering buying a house, an estimate and inspection have a one-time charge.
MATCHING ROOF SHINGLE REPAIRS
IN HOUSTON
Always look for a contractor that cares about matching your roof shingle repairs in Houston, as close to your existing shingle color as possible. For example, if your roof is five years old, it will be easy to match your roof shingles due to the nature of the color being slightly different but decent.
If you don't have the roof's information from your initial installation, we grab a roof shingle sample and take it to our roof shingle distributor to figure out the color of your roof shingle.
Having a mismatched shingle repaired over your front porch or on your roof's front slope is not funny. It Looks Horrible!

Not all roof shingles are the same. In the Houston market and surrounding areas, approximately eight shingle roofing supply companies provide the most popular brands, colors, sizes, shapes, and styles. It is good to know because everything changes from brand to brand. 
Roof leak repair services in houston
MISSING ROOF SHINGLES IN HOUSTON
Have pieces of roof shingles in your backyard or visible evidence of missing shingles on your roof. Your roof can leak at any moment! Having missing roof shingles in Houston, your roof home is vulnerable to leaks!

In some cases, missing roof shingles are the first evidence of wind damage and could indicate defective installation.
Most three-tab shingles have a maximum wind speed coverage of up to 60 MPH. Unfortunately, that's why most roofs are susceptible to wind damage in Houston.

The laminated architectural shingles come with better wind warranty coverage. The standard in the industry for new roofs is 110 MPH.
We always install the roof shingles based on the manufacturer's specifications; if you're using a certified manufacturer contractor like us, the roof warranty jumps to 130 MPH for the first 15 years.
These shingles are less likely to become damaged by wind, and it is tough to get missing roof shingles.
Only in some extreme cases will the roof have to be replaced if there is excessive wind damage.
With our free roof inspection, we can adequately diagnose if any damage resulted from wind damage or poor installation.
HOUSTON MISSING RIDGE CAP
You cannot have a roof with a missing ridge cap; the ridge cap is the most vulnerable in your roof against wind damage.
If your ridge cap is missing, it is crucial to take immediate action before you have some leaks inside the house.
Roof valleys are the opposite of the ridge cap; in other words, valleys are ridge caps but backward. A broken valley or a valley installed incorrectly is a mess; valleys are highly vulnerable to leaks or are the most susceptible area of your roof against leaks because the water in your roof travels through your roof valleys.
Also, in the old days, they used to use valley metal, and moisture trapped underneath has rotted out most of the valleys and now are vulnerable to leaks only because of that.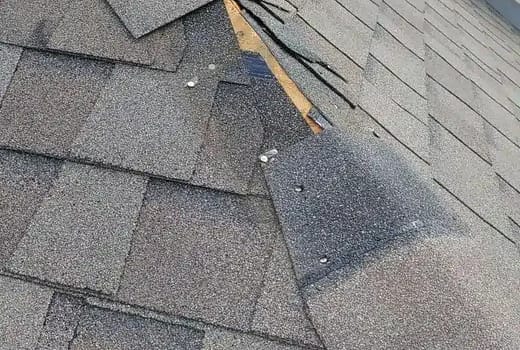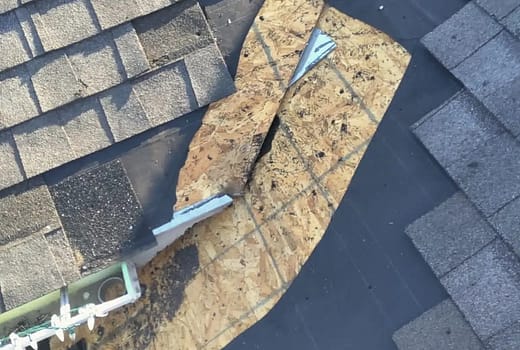 WE SERVICE 3 STORY HOMES HOUSTON
WE SERVICE 3 STORY BUILDINGS IN HOUSTON.
No matter how complicated the repair is with our roof leak repair services in Houston, we have you covered! We service 3 Story buildings in Houston.
Your roofing problems will be over with JC&C Roofing Company, and we take roof repairs very seriously.
We like to do everything right the very first time. How do we do that? Simply by following our repair process and guidelines.
When we have to repair your three-story house in Houston, it will get done right the first time. We have the equipment needed for your three-story roof repair in Houston.
Need Any
Roofing, Replacement, Gutter
Work?
Don't worry, we can help you!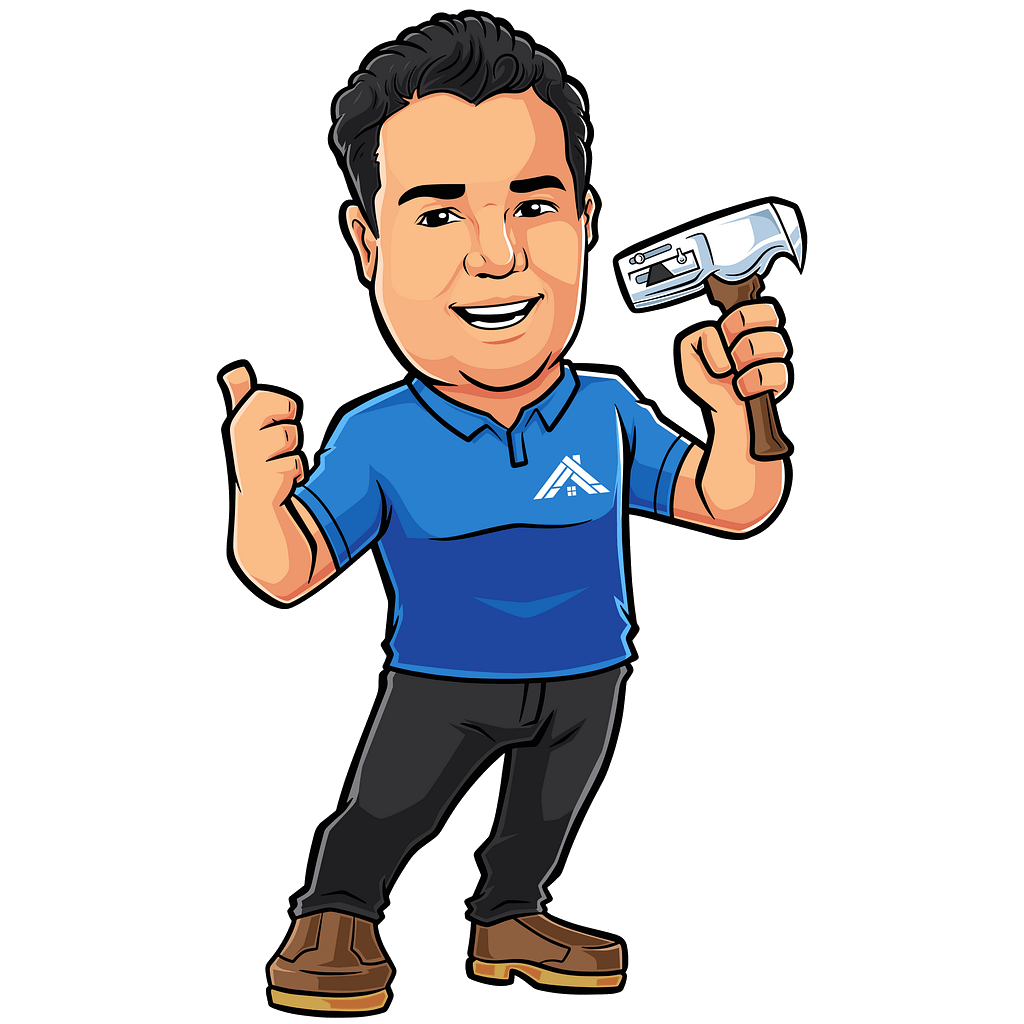 Houston Roof repair plumbing boot
PLUMBING VENT FLASHING IN HOUSTON
Flashings in your roof are something that every house requires, and your roof needs different types of flashing.
Depending on your roof type, the flashings differ.
The plumbing vent flashing in Houston is the source #1 of leaks in every roof and, sadly, is something that every house requires for taking the septic and plumbing odors out of your home.
In Houston, every house, on average, has around eight plumbing vent flashing. Moreover, they come in a large variety of styles. 
The most common are the Rubber boot flashings, galvanized or aluminum standard rubber collar flashing, Economy Lead flashing or Houston Coded flashing, bullet boots, and the newest and by far the best plumbing vent flashing is the Ultimate Pipe flashing.
Depending on the knowledge of your previous roofer, every flashing has a different application.
We consider the complexity of your roof, your surrounding environment, and whether your shingle type requires flashing. For example, you never need to install lead flashing in areas with many mature trees and squirrels because the squirrels chew the lead flashing, which will later leak.
Another thing that can make a plumbing vent flashing leak, which is the most common, is poor installation!
Rubber boots and aluminum standard rubber collar flashings only last 8 – 12 years.
Most of these flashing you don't suppose to paint, so when the roofer paints the flashing, they shorten the life expectancy of the rubber. To meet your HOA Requirements and enhance curb appeal, roofers paint rubber boot flashings to match the existing roof. When we repair a leak from a plumbing vent flashing, we remove the shingles around the vent flashing and then remove the underlayment in the same area. If you don't do it this way, the plywood will rot from excessive moisture on the plywood, causing 100% leakage no matter what caulking, shingles, or leak barrier you use. It will still leak!

We make sure the transition from the new shingles to the old shingles is re-caulked with roof cement. If you want your leaky plumbing vent flashing replaced and done right the first time, don't hesitate to call us for a free estimate on your plumbing vent flashing repair.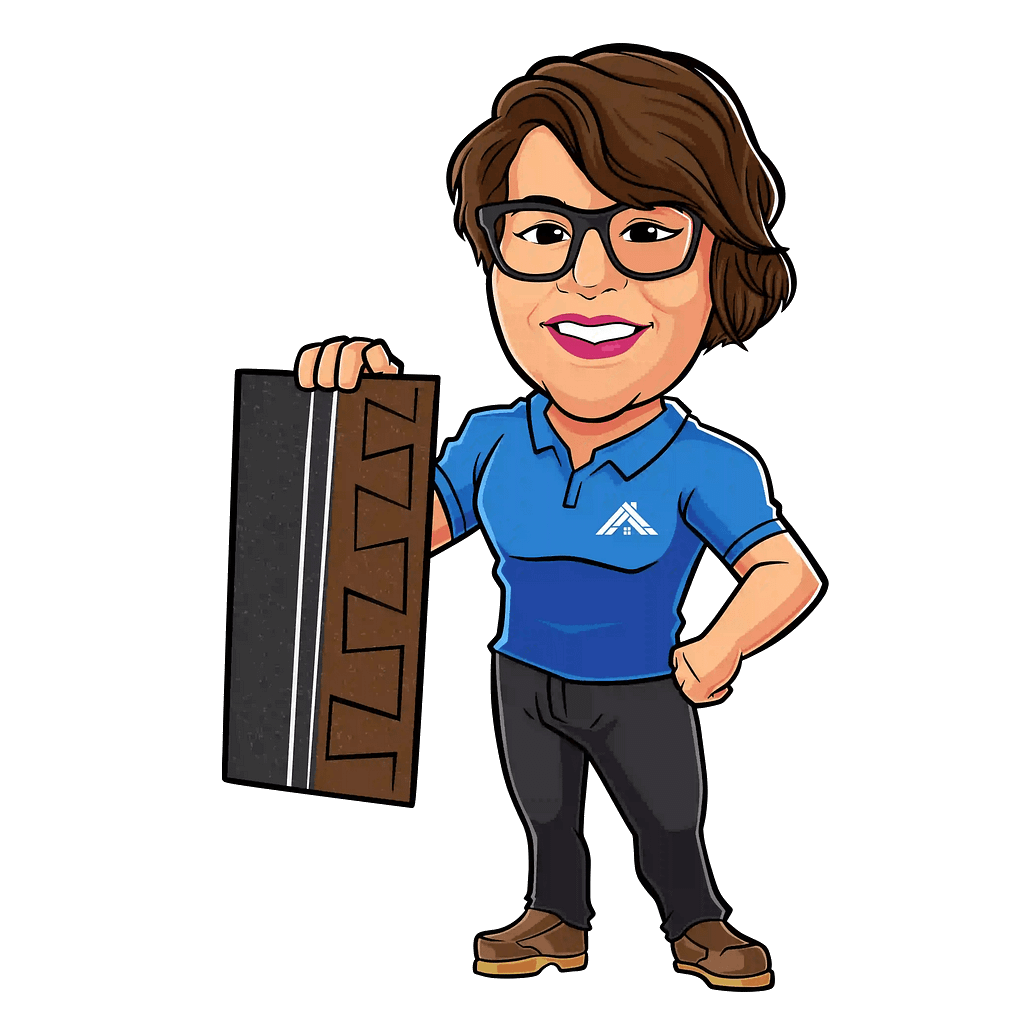 Online roofing estimates
WHY WAIT FOR A QUOTE?
Don't wait another day for other roofers to send you a quote or discuss pricing. With us, you can get a FREE instant roofing estimate in less than 5 minutes.
PREVENTIVE ROOF LEAK REPAIR SERVICES IN HOUSTON
MAINTENANCE IN HOUSTON IS PROVIDING CARE
Every roof needs maintenance or will require maintenance, and the lack of maintenance in Houston will eventually pass a bill on you. If you don't provide care, it can result in irreversible damage to your roof.
it is recommended to perform routine maintenance every five years.
Roof Maintenance in Houston. Maintenance is providing care for your roof. Routinely your roof will need regular maintenance no matter what type of roof type or design. Poor maintenance or lack of maintenance, your roof shingles will get moisture built up underneath, and the nails will start to rust leading to a leak down the road. Regarding this point, the only way to repair your roof is to replace the shingles in this area. You won't be able to fix this by just blowing off the leaf and re-caulking. 

Roof Tune-Up in Houston is essential to re-seal all the exposed nail pops and penetrations areas on your roof. You cannot have exposed nails without re-caulking them. When the head nail rusts, it is when the leaks will start.
Gutter cleaning in Houston is another way to maintain your roof. If your gutters aren't clean, the accumulation of leaves will create moisture on the roof's edge, ruining underneath your starter strip shingle and your plywood, causing rot. Another problem is when the gutters are full of water and overflow, ruining your fascia and gutters. What's even worse is that your fascia and your gutters will collapse at the same time.
ROOF REPAIR PROBLEMS AND YOU DON'T HAVE THE MONEY? WE HAVE FLEXIBLE FINANCING AVAILABLE
Unwanted expenses, at JC&C Roofing Company in Houston, we work with several financial institutions to assist with your roof leak repair costs. If you want to hold onto your reserve monies, request our JC&C Representative to present you with financing options for your roofing repairs work.
You can pay for your roof repairs over the years or get 18 Months Same As Cash *WAC for your roof repairs. 
If your roof is considered non-repairable, request our JC&C's Representative to present you with roof financing options in Houston for your replacement. Financing won't affect your roof repair price. Our main goal is to become the solution for your roofing needs, not the headache.
For more information on flexible roof financing, click on the link below.
Flexible Roof Repairs Financing in Houston
We have partnered with several lenders for flexible roof repair financing in Houston. We care about our customers; after you review and choose your roof package, we help you to find the proper promotion with payments that fit your budget.
Roofers that Financing Roof Repairs in Houston
ROOF REPAIRS WITH AFFORDABLE MONTHLY PAYMENTS IN HOUSTON+
NO MONEY DOWN
NO PAYMENTS FOR 12 MONTHS
NO INTEREST FOR 12 MONTH
ROOF LEAK REPAIR SERVICES IN HOUSTON
HOUSTON SPANISH TILE REPAIRS OR CONCRETE TILE REPAIRS IN HOUSTON
Regarding tile repairs, we have a designated and experienced team specialized in tile roof repairs.
We have several testimonies from customers who spent thousands of dollars with other roofing contractors and now dealing with stubborn leakages.
Everything comes to an end when you hire an expert tile roof repairs contractor, Always is the way to go when it comes to your Spanish Tile Repairs and Concrete Tile Repairs.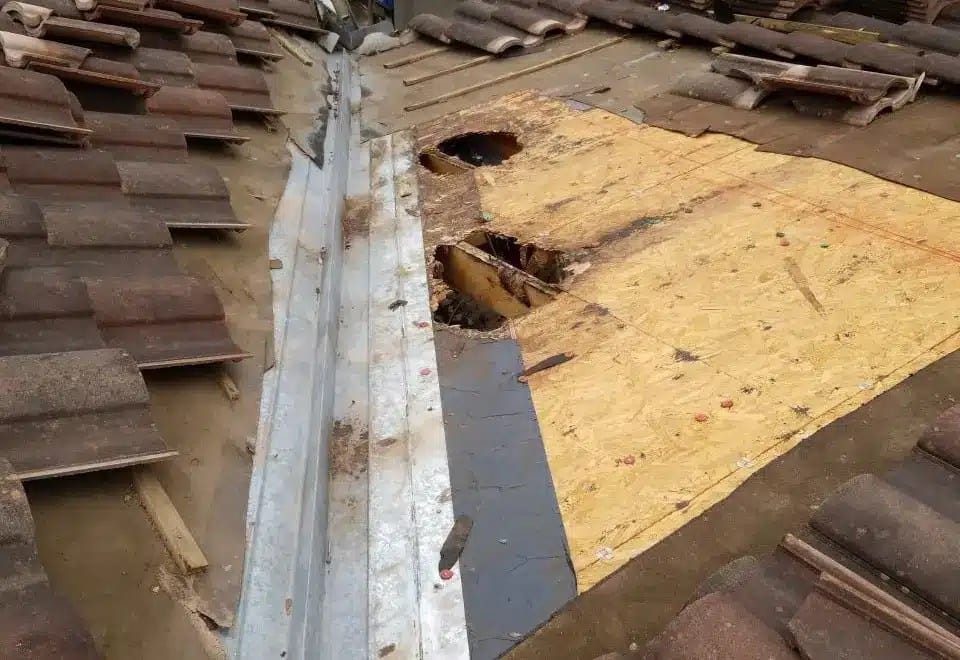 HOUSTON COMMERCIAL ROOF REPAIRS
COMMERCIAL ROOF LEAK REPAIR COMPANY IN HOUSTON
Are you experiencing a roof leak on your commercial property? Then, you're at the right place! With our roof leak repair services in Houston, we got you covered. We are the #1 Commercial roof leak repair company in Houston.
Top-rated commercial roof repairs in Houston. Our professional roofers' team is ready to work based on your business demand. We have experience and understand how demanding a commercial business can be.
FLAT ROOF MAINTENANCE
IN HOUSTON
Providing maintenance to your roof is providing care! Flat roof maintenance in Houston is crucial for the excellent performance of your roof.

Lack of maintenance or inadequate roof maintenance could result in premature damage to your roof. Worse, no flat roof manufacturer company, roofing installer warranty, or insurance carrier covers the lack of care.

If your building is close to many trees, we recommend having a professional roofer; remove your leaves every three months and clean your drainage because improper maintenance can result in un-reversible damage to your roof.

We have the best prices in Houston for commercial roof maintenance. So Don't hesitate to call the experts in flat roof maintenance.
WHY CHOOSE US
Accredited & Certified Roofing Repair Contractors in Houston
One of our core policies at JC&C Roofing Company in Houston, Texas, is "if we cannot guarantee it, we don't want your money!" Accredited & Certified Roofing Repair Contractors in Houston.
We have a reputation for taking care of our customers. That's why we do it right the first time; if the repair does not work, we will do it again until we fix the roof leak.
We are certified by the roofing manufacturer to ensure that every roof we install has a warranty for your investment. In addition, we work safely to ensure your new roof is solidly in place and performs the way the manufacturer designed it.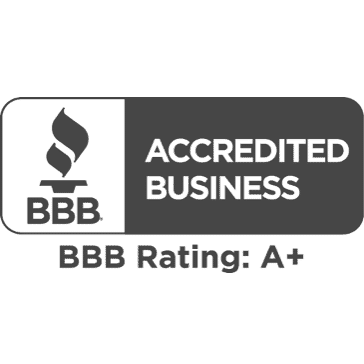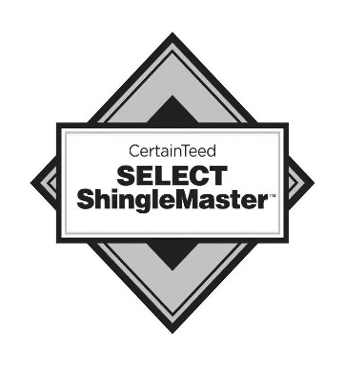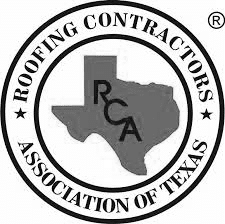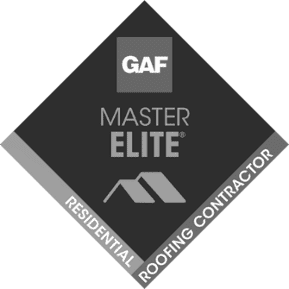 Roof Leak Repair Services
Near Me
Roof Leaks? Take your time if you're looking for TopRated roof leak repair services near me. You just find your roofing repair contractor in Houston.